About – Paul Lewis, Massage Therapist RMT, CDT
Jump to: At a Glance | Visual Bio | Paul Alexander Lewis |
Registered Massage Therapist (RMT)


Graduate of Sutherland-Chan Massage School and Teaching Massage Clinic in Toronto.
Combined Decongestive Therapy (CDT), ADP Authorized 
Graduate of Toronto Lymphocare Centre. Integrative Lymph Drainage in Combined Decongestive Therapy.

Certified Reflexology healthcare provider


Graduate of Footsteps School of Reflexology

International presenter/Certified Group Fitness, Aqua & Yoga Instructor


Paul has presented workshops and instructed fitness classes in Japan, USA, Europe and Canada
Massage Therapy Training & Experience
Two years at Sutherland-Chan School and Teaching Clinic offered Paul a comprehensive academic training and technical instruction in Swedish Massage techniques, stretching and strengthening exercises, Myofascial Release Techniques and Joint Mobilization. Clinical Skills includning assessment and treatment were taught through diversified clinical experiences including Ambulatory Care clinics (various conditions such as strains, sprains, low back pain and stress management), Senior Care, Team-based approach to Spinal Cord Injury at Toronto Rehab Institute *Lyndhurst site, High risk Pregnancy and Post Partum at Women's College Hospital, Breast Massage *management of general breast discomfort as well as post-surgical management of implants, lumpectomy and mastectomy, Sports Clinic and Clinic focusing on Lymphatic movement and drainage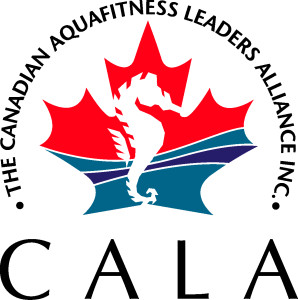 Approved Provider with:
USA:NCBTMB  451183-09
Great Britain: FHT: 144511,  CNHC:
Canada: CMTO
Member of:
AMTA Americian Massage Therapist Association
FHT Federation of Holistic Therapy
CMTO  College of Massge Therapists of Ontario
CNHC Complementary & Natural Healthcare Council
Paul Lewis B.A, R.M.T.–N.C.B.T.M.B. #451183-09, C.M.T.O. (Canada), F.H.T. (Europe)
Born in London, England; now resides in Toronto, Ontario, Canada.
Paul Alexander Lewis is first and foremost an educator. Paul believes there should be no secrets, and "tricks of the trade" need to be shared with other therapists for their own sake and to benefit clients. He is a registered massage therapist, a CMTO- (Canada), NCBTMB- (U.S.), FHT- (Europe) accredited and approved provider.
Paul is a graduate of Sutherland-Chan School and Teaching Clinic, in Toronto, Ontario, Canada. He experiences include Swedish massage techniques, joint mobilizations, muscle energy techniques, myofascial release techniques, orthopedic assessments, remedial exercise as well as other subjects and modalities. His diverse clinical experiences include high-risk pregnancy and postpartum; strains, sprains, low-back pain and stress management; spinal cord injury and senior care; as well as treating hundreds of patients with other challenging conditions, such as Guillain-Barré syndrome, hemiplegia, leg-lengthening, post-surgical management of implants, lumpectomy,  mastectomy and hip replacements to name a few. Paul has developed his own unique and effective treatment style called Dynamic Angular Petressage (DAP).
Paul is an international presenter, combining his knowledge and experience into interactive and informative workshops and seminars, with a focus on biomechanics and technique allowing you to practice massage therapy with ease and grace and without strain on your body. Paul has presented and is scheduled to instruct upcoming workshops in Canada, the U.S., Japan, China and England.
Paul created a few Multi-lingual DVDs featuring techniques on the table and chair.   His Telly Award-winning Multi-lingual In-Chair Massage Instructional DVD is available worldwide at www.paullewis.ca.
He is a Certified Yoga Instructor, CanFitPro Certified Fitness Instructor with more than two decades of experience in fitness instruction. Paul's experience as a dancer, athlete, fitness instructor and Aikido (Japanese Martial Arts First Degree Black Belt). He has a degree in math and commerce and a diploma in e-commerce.  He created the safe, effective and fun self-care exercise, "L  Circles exercise" as seen on YouTube.